7310 BELLE MEADE A & 7310 BELLE MEADE B, MIAMI FL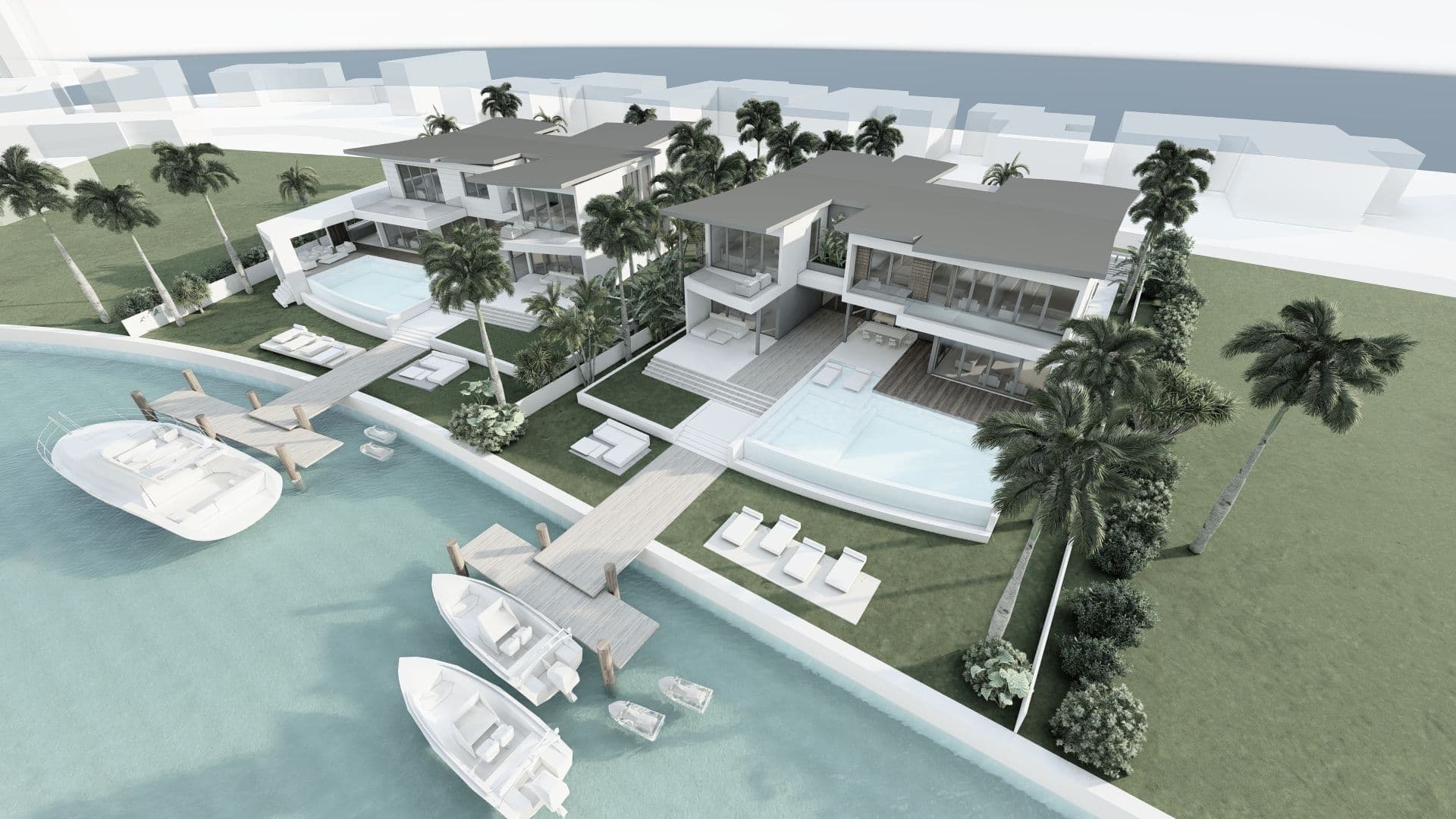 2 lots, 2 houses Located on Little River edge, on the beautiful Belle Meade Island, in the north Miami residential area.
The courtyards are composed of a tropical landscape with a swimming pool, jacuzzi, large terraces, BBQ and with a dock boat accessible from the river.
The main spaces—living room, dining room and family room—are opened by large windows overlooking the tropical garden and swimming pool.
These rooms are articulated around a stunning open kitchen with a 20 long countertop bar.
For each house:
The first story also includes a guest room, staff room and service room.
On the second story, a large and very comfortable master suite and 3 bedrooms are oriented to the quiet of the courtyard riverside. A den is offered as another lounge area.
Large, cantilevered roofs overflow the facades and protect them from rain and sun.
The butterfly winged shape of the roof offers dynamic images and affirms the contemporary design of the architecture.
These houses are impressive pieces of contemporary architecture with sharp lines, offering comfort and an exceptional quality of life along the river and next to Biscayne Bay.

22,600 SQ.FT 15,300 SQ. FT LOT

6,500 SQ.FT 6,100 SQ.FT HOUSE

6 BEDROOMS

5 BATHROOMS

3 CAR GARAGE 2 CAR GARAGE

OUTDOOR POOL

JACUZZI

DOCK BOAT