240 NW 54TH ST. MIAMI, FL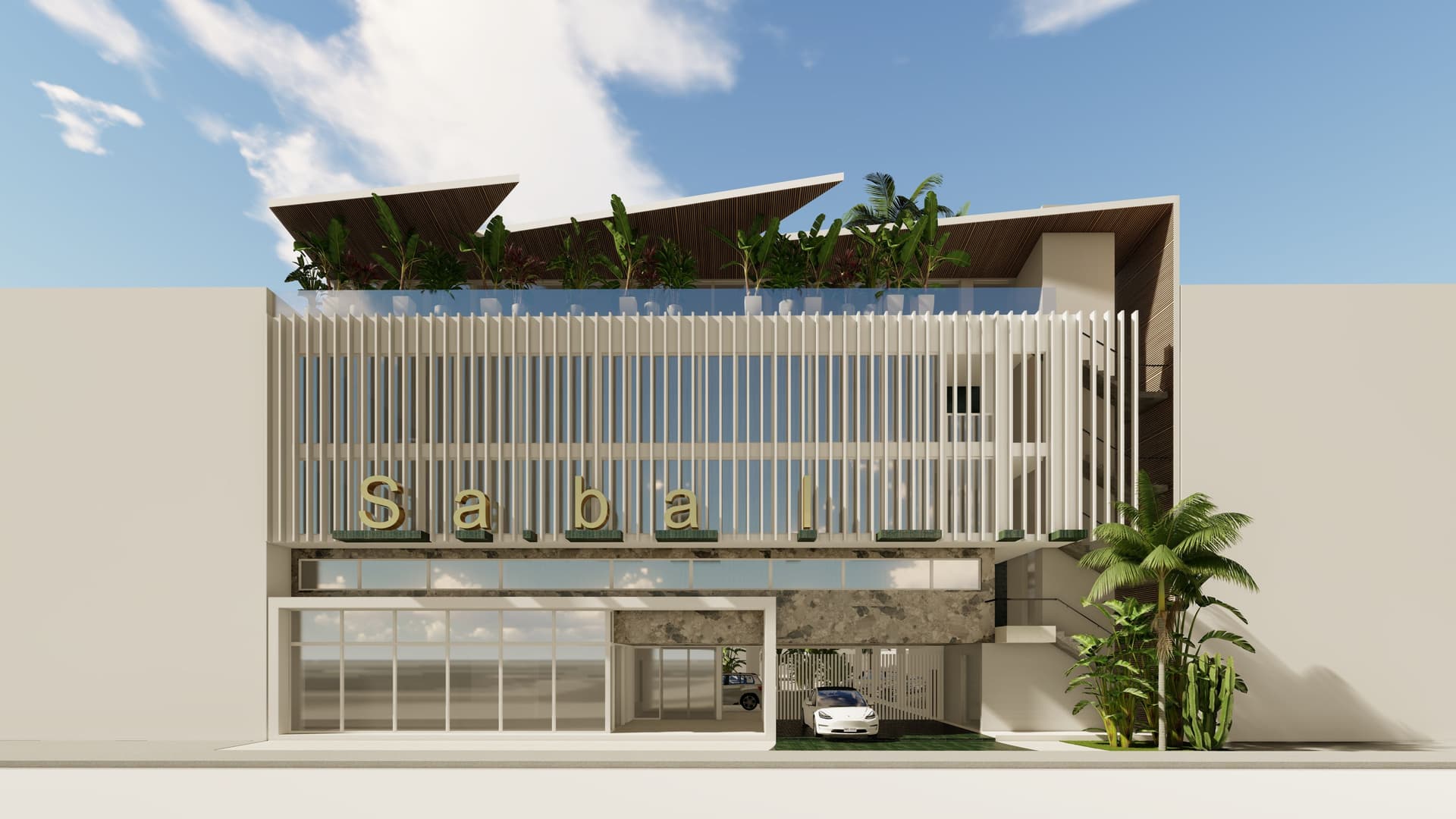 This office building is located on a 13,400 SF lot in the north of Miami, between Little Haiti and Wynwood.
The building contains an area of approximately 18,000 SF under AC, on 5 levels + 55 parking spaces, and a roof floor. A 1,630 SF green space is located on the 1st level.
The square plan is very functional and offers extraordinary flow in the building.
The entrance located on the 1st level is distinguished by large geometric volumes in concrete and stone, and serves the garage, the lobby, and a retail space.
Floors 2 and 3 are occupied by garages.
On floors 4 and 5, more 17,000 SF office spaces are located, and protected by architectural louvers on the north main façade.
To the south, the building opens in a U-shape by creating a set of patios and terraces. The linear façade is enlarged and offers a larger glazed surface to the offices.
Some offices offer views of Miami Beach.
Large, cantilevered roofs overflow the facades and protect them from rain and sun. The shape of the roof follows a Jupiter line drawing, offering a dynamic image, and affirming the contemporary design of the architecture.
An accessible roof floor is arranged on the top level and offers terraces, green spaces, and panoramic views of the entire city.
This newly designed building office is an interesting concept of contemporary architecture with dynamic lines offering comfort and an exceptional quality of life in a great location